This page is a collection of diffrent things called rubber duck.
Rubber Ducky antenna

Short monopole antenna sealed in a rubber or plastic jacket to protect the antenna. Often used in portable equipment , including walkie-talkies and other portable transceivers, scanners, GPS receivers, and any other device where safety and robustness take precedence over antenna capabilities.


| | |
| --- | --- |
| Rubber Ducky Antenna | Rubber Ducky Antenna |
Rubber Ducky training weapon

In the United States military, a rubber duck or "rubber ducky" refers to a fake training weapon, usually an M16 rifle, used in basic training. Trainees are issued rubber ducks before they have been properly trained to use actual rifles, in order to become familiar with the care, responsible handling, and added weight of an M-16 during various activities, such as bayonet drills, water survival and marches. They are also used to train soldiers in various ceremonial practices that differ when soldiers are armed. For example, standing at attention requires a different stance and set of movements when the soldier has a rifle in-hand.
From Wikipedia, the free encyclopedia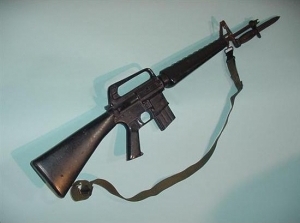 VIETNAM M16 TRAINER (RUBBER DUCKIE)
AN/SLQ-49 Chaff Buoy Decoy System

The AN/SLQ-49 Chaff Buoy Decoy System, commonly referred to as "Rubber Duck", consists of inflatable radar-reflecting decoy buoys. Used by the U.S. Navy, Royal Navy, and other NATO countries, the decoy is designed to seduce radar-guided anti-ship missiles by simulating the radar cross section of a ship. When deployed, the system launches into the water two Octahedron shaped inflatable decoy floats, connected by a 5-metre (16 ft) cable. The AN/SLQ-49 has been in operation since 1985. Originally designed to confuse or distract enemy radar operators, it has demonstrated effective missile seduction capabilities.
From Wikipedia, the free encyclopedia


| | | |
| --- | --- | --- |
| AN/SLQ-49 Chaff Buoy Decoy System | | AN/SLQ-49 Chaff Buoy Decoy System |
Rubber duck (engineering vehicle)

The Wheeled excavator is often referred to as a rubber duck' in the UK, due to the appearance and the tendency to "bob about" whilst working and travelling. A Wheeled excavator is a 360 deg excavator mounted on rubber tyres as opposed to the normal tracked undercarriage normally used. They are used for street works were the tyres eliminate the damage problem from steel tracks. The tyre also mean they can travel to and from jobs like a Backhoe under there own power and do not need a low loader and tractor unit to transport them. They are not as versatile in soft site conditions due to the higher ground pressure of the wheels. A Common usage is as Materials Handlers in waste transfer stations, often with High level cabs and longer booms fitted with grabs.
From Tractor & Construction Plant Wiki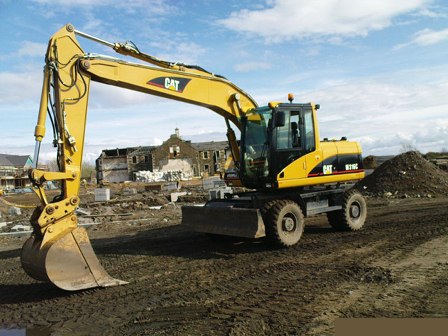 Wheeled excavator(RUBBER DUCKIE)
Rubber duck debugging

Rubber duck debugging, Rubber Ducking,[or the Rubber Duckie Test is an informal term used in software engineering to refer to a method of debugging code. The name is a reference to an apocryphal story in which an unnamed expert programmer would keep a rubber duck by his desk at all times, and debug his code by forcing himself to explain it, line-by-line, to the duck.

The process is to meticulously explain code to an inanimate object, such as a rubber duck. It is expected that when the programmer comes across a piece of code that is incorrect, they will realize this. The method exploits cognitive dissonance; the programmer will be confronted with the fact that their code is not what they intended to write.
From Wikipedia, the free encyclopedia

More info fun site http://www.rubberduckdebugging.com/

It was talked about in this book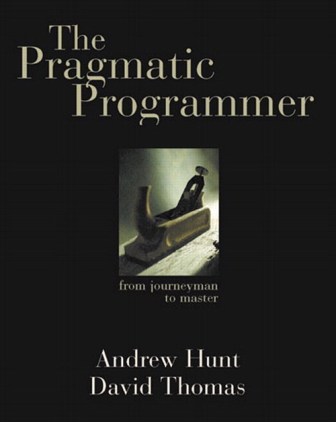 The Pragmatic Programmer